The left area of the form builder gives you an overview of the form. Any changes you make to it will show up in real time.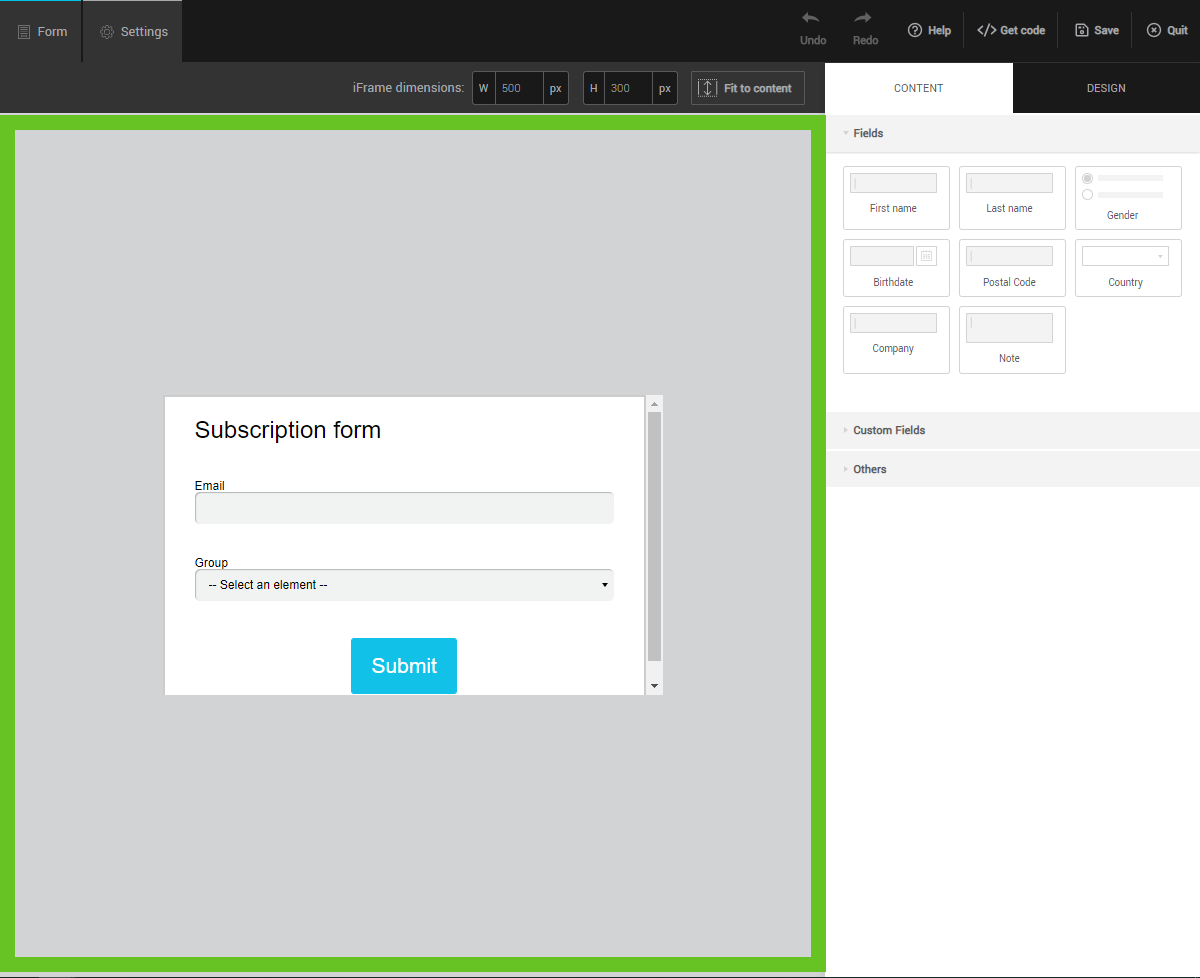 Desktop and mobile preview
When you create a hosted form, you can switch between desktop and mobile preview in the top bar. Any changes made in either, are applied to both.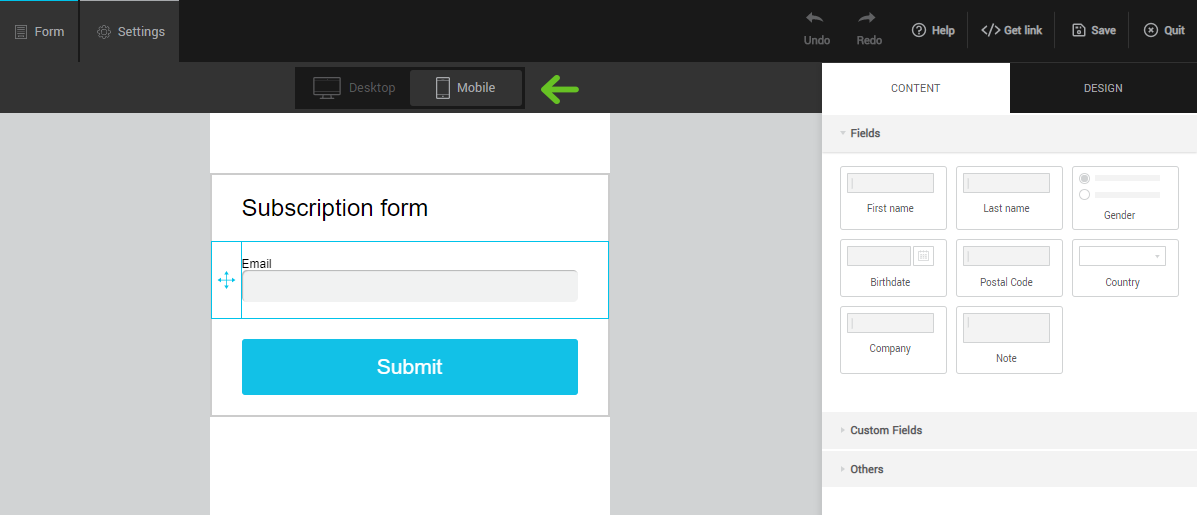 Dimensions of the iframe preview
If you are creating an iframe form, the top bar will allow you to adjust its dimensions. Enter the desired width and height for the preview to update. If you wish, use the Fit to content button to allow the height to adjust automatically based on the content of the form.

When we provide you with the form code to embed on your website, the dimensions will be the same as the ones you used for the preview.
Please note: if you change the dimensions directly in the code snippet when embedding it on your website, they will not be saved to the form in your account.
See also:
Iframe forms