Can I preview my changes before posting them?
No. You can only see the changes made in the preview section of the editor, but the changes will appear as soon as they are saved.
I created an iFrame form, but I would like to change it to a hosted form (or vice versa). How can I do that?
Open it in the form editor and click on Settings in the menu at the top left of the screen. You can change the type of form with the drop-down list provided. If your form was already integrated somewhere, you will also need to update the code there.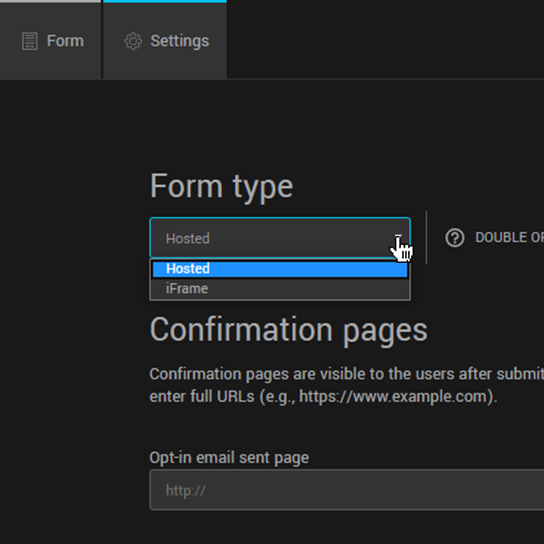 I've completed my form in one language and I want to translate it. How do I do that?
Click here to learn how to translate a subscription form.
Is my form protected?
All our forms (hosted, iFrame and HTML) are automatically protected by reCAPTCHA. Nothing is required from you to activate this protection.