You can access the font menu in different places in the form editor. You can choose from a dozen standard fonts and a hundred Google fonts.
When you select a font, it's added to My Fonts for quicker access. You can also use the search box to find a font by name.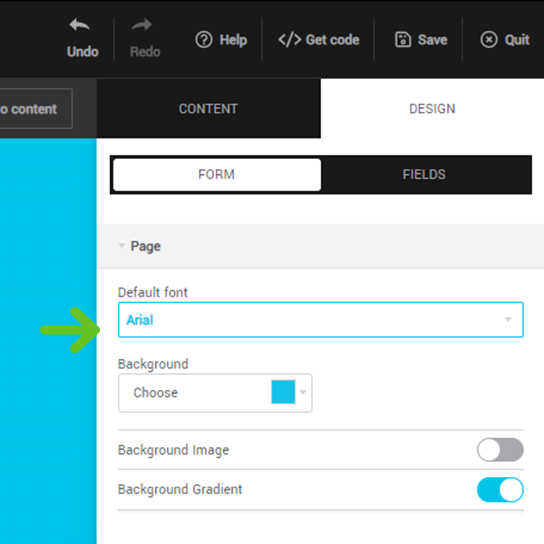 The font I want to use is not on the list
We try to offer a large selection of fonts. Unfortunately, it's impossible for us to list them all: there are more than 200,000 different fonts around the world and this list is constantly changing. Some fonts are distributed under licensing which restricts their use. Others are excluded for the sake of simplicity. Hopefully, you'll still find a font that meets your needs.